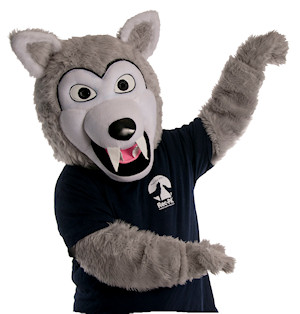 Hi, I am Buddy, the official mascot for the Rec-PAC summer program. I love playing games, dancing and using my imagination to create new things, especially during arts and crafts. You can also be sure to see me in the game room playing Wii Baseball.
Every summer, I show up at Rec-PAC with a mission...to talk to campers about the importance of being a friend to everyone. I encourage campers to talk about bullying and how it can hurt people, not only physically, but also emotionally.
Children will hear me say, "We all come in different shapes, colors and sizes, but we are all human and should treat people the way we want to be treated."
I love being a part of the Rec-PAC program and I look forward to many more years of fun in the sun with the campers.
My main goal is to make the summer a special one for every camper by educating kids on the harm bullying does to a person and how each of us can prevent bullying…we all have the power to make someone's summer the greatest it can be!
Below are links to bullying information, coloring pages and fun puzzles. I hope that you take time to check them out.
Your friend,
Buddy the Wolf