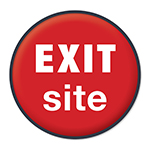 SAFETY ALERT – If you are in danger, call or text 911.
---

Everyone is affected by sexual assault. You can be the one to start the conversation about Sexual Assault Awareness Month (SAAM) on social media to:
raise awareness about sexual violence
educate our community on how to prevent it and
share resources available to those impacted by sexual assault.

Check out these easy-to-use tools for Facebook, Twitter and Instagram postings.
Social Media Tip: It's more effective to post a message with a graphic.