Check out these books for adults to learn how to prevent sexual violence and how to provide support to survivors.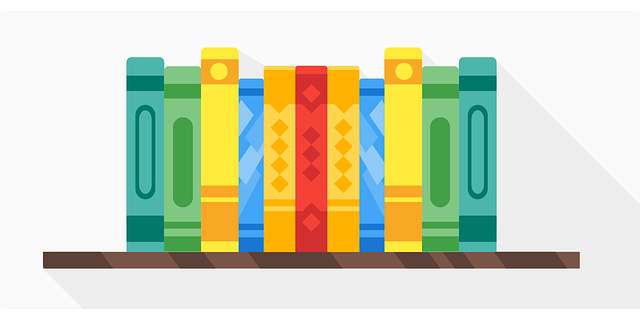 Fire Shut Up in My Bones by Charles M. Blow
Now a well-known journalist, Blow grew up the youngest of five brothers with a strong and driven mother in their segregated Louisiana town. One moment in childhood shaped his life forever—the day an older cousin sexually abused him.
History of Violence by Édouard Louis
This autobiographical novel is based on the writer's real-life experience of being raped, threatened with a gun and nearly strangled by a man he met on Christmas Eve in 2012. The book straddles the line between memoir and fiction, with Mr. Louis positioning himself "as an eavesdropper listening in behind a door on a conversation about the attack between his sister and her husband."
I Have the Right To by Chessy Prout
Prout was just a freshman when she was sexually assaulted by a senior. She reported it and faced her attacker in court. When the community of her school pushed back against her, she came forward from anonymity to point out that the systems we rely on are failing.
Know My Name: A Memoir by Chanel Miller
Previously known to the public as "Emily Doe" in the People v. Turner case, Miller writes about her experience of being sexually assaulted by Brock Turner at Stanford University in January 2015 and the aftermath and court case that followed.
Lucky by Alice Sebold
The author describes the circumstances of her rape as an 18-year-old college freshman, the arrest and trial of her attacker, and her struggle to reclaim her shattered life.
Meditations for Healing Trauma: Mindfulness Skills to Ease Post-Traumatic Stress by Luanne Davis, PsyD.
This book is designed to target the most common symptoms of post-traumatic stress and PTSD, providing mindfulness-based practices to help relieve your symptoms and increase self-compassion. With Meditations for Healing Trauma, you'll explore your experience of post-traumatic stress and learn how the healing power of mindfulness can free you from suffering and bring back connection and balance to your life every day.
Missoula by Jon Krakauer
A name more often seen in the pages of Outside magazine, Krakauer cast his eye over the town of Missoula, Montana, and a four-year period in which it experienced a spate of sexual assaults and reports. He uses a typical American town as a microcosm of a much larger issue, and documents the stories, injustices and devastation of a system that's designed to protect offenders every step of the way.
Not That Bad: Dispatches from Rape Culture by Roxane Gay
In a collection of original and previously published essays, Gay address what it means to live in a world where people have to measure the harassment, violence, and aggression they face, and where they are routinely minimized for speaking out.
Pretty Girls by Karin Slaughter
The story of estranged sisters--Claire and Lydia--reunited by the murder of Claire's husband, whom Lydia had accused of harassment years ago. Hidden computer files pique Claire's interest and provoke suspicion that he may have known something about the disappearance of their oldest sister, Julia, decades previously.
The Body Keeps the Score: Brain, Mind, and Body in the Healing of Trauma by Bessel van der Kolk
The effects of trauma can be devastating for victims and their loved ones. Dr. van der Kolk provides information about its effects and proposes new ways of treating trauma that focus on healing the mind, brain, and body.
The Girls: An All-American Town, a Predatory Doctor, and the Untold Story of the Gymnasts Who Brought Him Down by Abigail Pesta
Pesta tells the untold story of Larry Nassar's widespread abuse beyond Olympic gymnasts and gives voice to his victims from a small-town gym in Michigan. Speaking out for the first time, these survivors describe their abuse at Nassar's hands, their attempts at warning others, and their resilience.
The Golden Hour by T. Greenwood
A compelling and evocative novel with an unsettling question at its heart, T. Greenwood's The Golden Hour explores the power of art to connect, to heal, and to reveal our most painful and necessary truths.
Violated: Exposing Rape at Baylor University Amid College Football's Sexual Assault Crisis by Paula Lavigne
Two investigative journalists at ESPN uncover the alarming rates of sexual assault at the world's largest Baptist university and reveal how the school's poor handling of these incidents led to sweeping changes and the ouster of its president and successful football coach.
We Believe You: Survivors of Campus Sexual Assault Speak Out by Annie Clark
The co-founders of the End Rape on Campus organization dedicated to survivor support, awareness education, and policy reform share a collection of survivor testimonies reflecting current practices that further traumatize victims, sharing recommendations for how survivors can speak out and change discriminating university systems.
---
Learn about the Department of Family Services' Domestic and Sexual Violence Services (DSVS).