Check out these books for children to learn how to prevent sexual violence and how to provide support to survivors.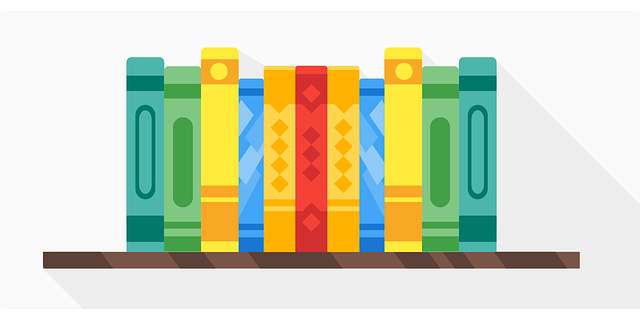 Body Belongs to Me: A Book about Body Safety by Jill Starishevsky
Using rhyming text, teaches young readers to recognize sexual abuse and molestation, to tell a parent or authority figure if they are abused, and encourages them to respect and love their bodies.
I Said No! A Kid-to-Kid Guide to Keeping Private Parts Private by Zach and Kimberly King
Helping kids set healthy boundaries for their private parts can be a daunting and awkward task for parents, counselors and educators. I Said No! uses kid-friendly language and illustrations to help parents and concerned adults give kids guidance they can understand, practice and use.
It's My Body by Lory Freeman
Teaches young children between the ages of 2 and 8 years how to resist uncomfortable touch. the drawings are simple and expressive so that even the youngest reader can comprehend them.
It's Not the Stork! By Robie H. Harris and Michael Emberley
Answers nearly every question about birth, babies, bodies, families and healthy sexuality.
It's Perfectly Normal by Robie H. Harris and Michael Emberley
Clear and concise guide for family discussions about sex and sexuality.
My Body Belongs to Me from My Head to My Toes by Dagmar Geisler
Provides children with confidence about accepting and rejecting physical contact from others, helping to give children a voice in uncomfortable situations.
No Means No! by Jayneen Sanders
No Means No! is a children's picture book about an empowered little girl who has a very strong and clear voice in all issues, especially those relating to her body and personal boundaries.
No Trespassing-This Is MY Body by Pattie Fitzgerald
Siblings Katie and her little brother Kyle learn about personal safety, private parts, and "thumbs up & thumbs down" touches by talking with their mom in a loving and easy-to-understand manner. Parents can use this book to begin this important discussion with their children.
Not in Room 204 by Shannon Riggs
A teacher tells the children in her class to talk to an adult if they are being sexually abused.
Sex Is a Funny Word by Cory Silverberg And Fiona Smyth
A comic book for kids that includes children and families of all makeups, orientations, and gender identities. It is an essential resource about bodies, gender, and sexuality for children ages 8 to 10 as well as their parents and caregivers. Much more than the "facts of life" or "the birds and the bees," Sex Is a Funny Word opens up conversations between young people and their caregivers in a way that allows adults to convey their values and beliefs while providing information about boundaries, safety, and joy.
The Boy's Body Book by Kelli Dunham
Learn about your changing body. 
The Care & Keeping of You: The Body Book for Younger Girls by Valorie Lee Schaefer
It's the perfect book to help you learn about your body's changes.
The Summer of Owen by Tony Todd Abbott
In the touristy town of Cape Cod, 11-year-old Owen faces a dilemma when his best friend Sean is sexually abused by a trusted adult, but warns Owen not to tell anyone what is happening.
Your Body Belongs to You by Cornelia Maude Spelman
In simple, reassuring language, this book explains that a child's body is his or her own; that it is all right for children to decline a friendly hug or kiss, even from someone they love; and that "even if you don't want a hug or kiss right now, you can still be friends." She goes on to define private parts and stresses that "it's important to tell if someone tries to touch your private parts." It helps parents talk to their children about good and bad touching and explains that children who are taught they have the right to decline touch are being taught they are not powerless.
---
Learn about the Department of Family Services' Domestic and Sexual Violence Services (DSVS).