Sometimes, you just don't know; and sometimes, that matters.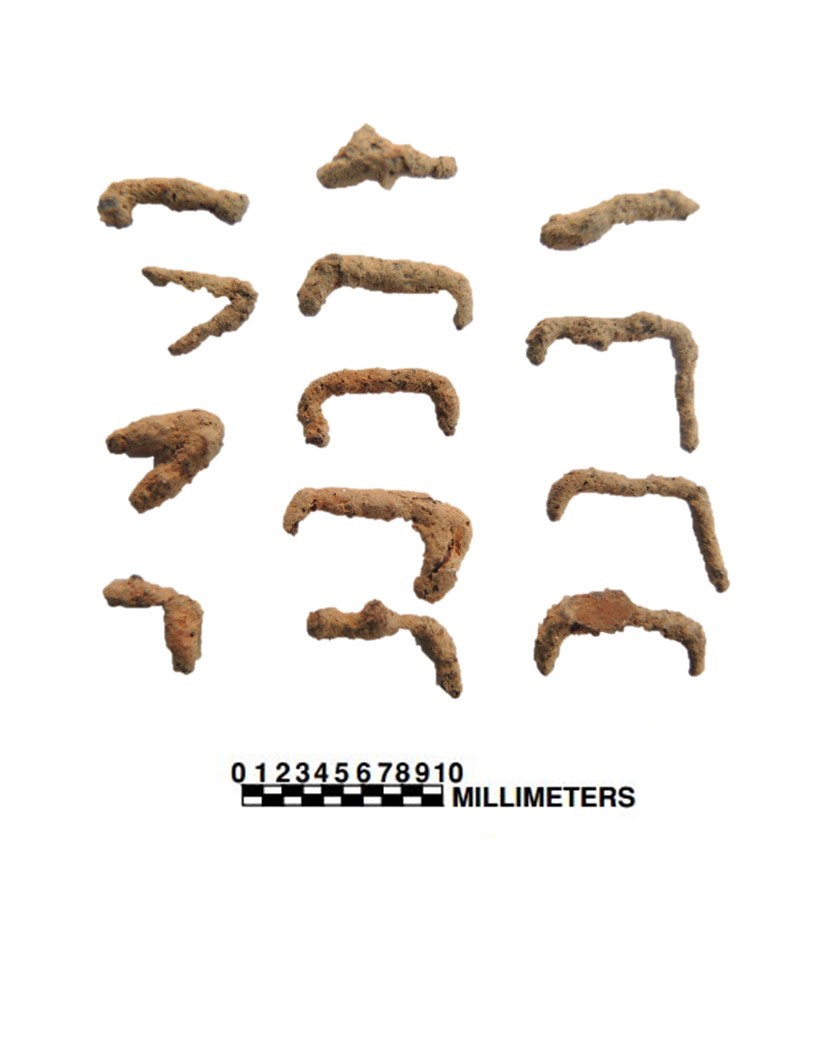 Collectively, the staff of the Park Authority's Archaeology and Collections Branch has decades of experience from across the Middle Atlantic Region. We draw on that experience to identify the range of material culture left behind from more than 10,000 years of human activity in Fairfax County. However, sometimes even we get stumped. This is the case for these small pieces of wire-like ferrous metal.
Archaeologists never work with a full picture, but rather just pieces of what past peoples left behind and maybe tidbits in the written record. Originally, we thought these small metal pieces were staples. Then, a researcher discovered that the owner of the property during the time these artifacts were deposited had purchased wool cards -- comb-like tools for processing raw wool before spinning. The wire-like fragments looked conspicuously like the teeth of a wool card.
However, the property owner didn't actually live at the site that yielded these artifacts. Strong evidence suggests his slaves lived there. To bolster the interpretation of the wire-like artifacts as teeth for wool cards, we looked to the animal bone food waste recovered at the site, assuming that if the residents raised sheep, they would also have eaten mutton. Nearly 2,000 bone fragments were analyzed, but no sheep bones could be definitely identified. So, questions remain. Maybe the wire-like artifacts are not wool card teeth after all. Maybe mutton was regarded as a higher value meat not made available to slaves. Perhaps the slaves themselves actively avoided mutton as a food source due to preference, as a cultural expression, or for some reason we will never know.
Though small and lacking aesthetic appeal, properly identifying even the most trivial of materials left behind by those who preceded us can provide vital information about our past. Are these wire-like fragments nothing more than large staples? Or, do they reflect an important cultural expression by the enslaved, a population about whom we know so little, having been silenced by their status in early American society?
These are some of the questions and dilemmas we frequently experience in trying to elucidate the lives of those who generations ago called Fairfax County home.