A railroad that once connected Fairfax County to other parts of Virginia is now helping to connect the county to its Civil War past.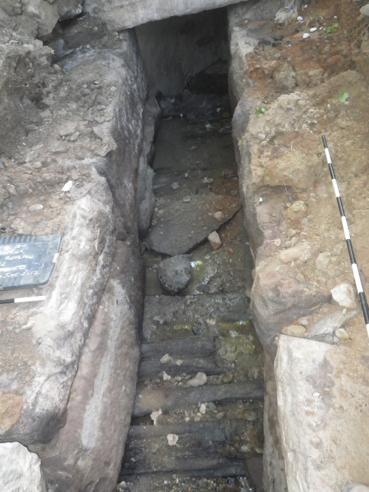 Interior of the O & A culvert immediately after being exposed.
Constructed in the 1850s, the Orange and Alexandria Railroad (O & A) linked the City of Alexandria with Gordonsville in Orange County, where it linked with the Central Virginia Railroad. The railroad traversed Fairfax County before it crossed the Occoquan River at Union Mills and entered Prince William County, where it passed through Manassas Junction. During the Civil War, the railroad was of great interest to both Union and Confederate planners because of its strategic importance. In Fairfax County, Confederate partisans regularly damaged sections of the railroad that Union engineers then repaired.
Today, some of the few remnants of the railroad bed can be found in Fairfax County parks, where they are usually protected from development. However, in 2017 the Fairfax County Park Authority (FCPA) had to replace a culvert at Lake Accotink Park that was originally built in the late 1850s using enslaved laborers. The culvert was part of the O &A but no longer adequately served its purpose during major rain events. Because of its age and association, FCPA archaeologists thoroughly documented the original culvert, including the stone walls and wood floor, prior to replacement.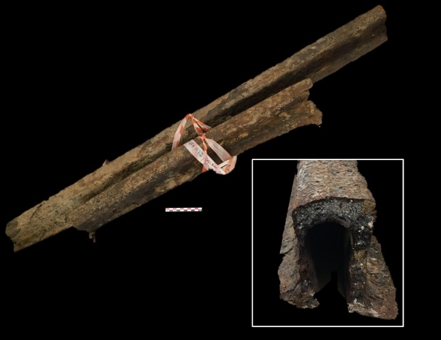 Piece of railing recovered during culvert replacement.
During this work, archaeologists recovered two rail fragments believed to be original to the railroad. The impressively heavy pieces are constructed of cast iron and have a generally "U" shaped cross-section. Images from the Civil War showing workers repairing the line show the same type of railing. Unfortunately, the metal in the rails appears to be degraded beyond the point of conservation. Nonetheless, FCPA archaeologists were able to recover these artifacts of Fairfax County's Civil War past and document the construction of the culvert, saving it for the historical and archaeological records.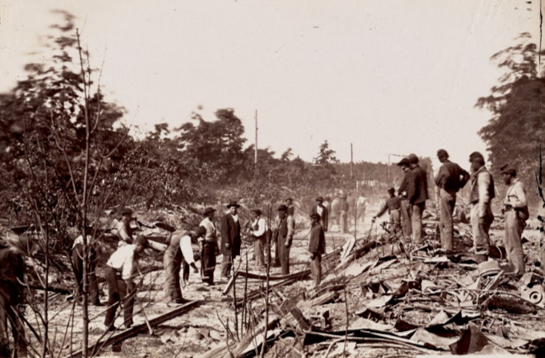 Repairing the O & A Railroad near Catlett's Station Virginia. (Courtesy of The Medford Historical Society & Museum)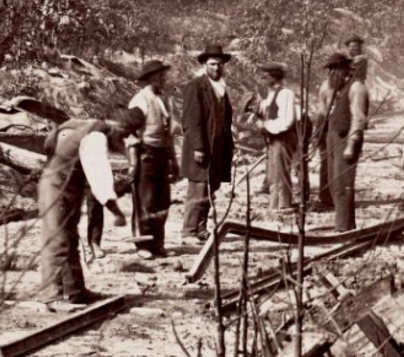 Detail of Civil War image showing shape and cross-section of railing. (Courtesy of The Medford Historical Society & Museum)