Fairfax County's only publicly-owned indoor ice arena is designed for year-round use. It includes a warming room, coaches room, skate rental area, skate sharpening services, hockey team locker rooms, as well as an NHL official size rink.
Chill out and enjoy the fun of ice skating! Learn how to skate with grace on the ice in our beginner skating classes, or increase your knowledge and skills through our advanced figure skating courses or if you want to develop the skating skills to become a hockey player. We offer classes for people of all ages and abilities.
Hockey Clubs & Organizations
Do you currently play for a hockey team and are looking for a change?
Did you last play hockey at school and are looking to play again?
Have you never picked up a stick in your life, but would like to give it a try?
If the answer is yes to any of these questions - then one of the Club's hosted at Mount Vernon RECenter would love to hear from you.
At Mount Vernon RECenter you can find a level of hockey that suits you. With several teams to choose from, you are always assured a warm welcome, regular training, a fun way to stay active, a great social calendar and the chance to play as much hockey as you want.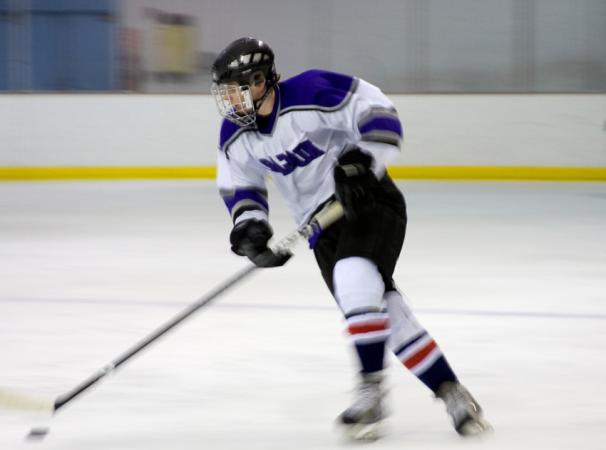 Public Sessions
General plus special sessions such as Adults Only, Rock 'n Blades DJ sessions for skating enthusiasts, and Stick & Puck and Pick-up Hockey sessions for hockey enthusiasts.
Public Skating Sessions - Daily

Children (age 4 and under w/ paying adult)
FREE
Youth/Student³ (5-18 yrs.)
$5.50
Adults (19-64 yrs.)
$7.00
Seniors (65 yrs. and older.)
$5.50
Family (1-2 adults and up to 4 children for a total of 5)
$22.00
Public Skate Session Book - 10 Visit Pass

Children (age 4 and under w/ paying adult)
Free
Youth/Student³ (5-18 yrs.)
$52.40
Adults (19-64 yrs.)
$62.70
Seniors (65 yrs. and older.)
$52.40
Special Sessions

Ice Dance, per session
$12.00
Pick-Up Hockey, per session 5
$12.00
Stick and Puck, per session 5
$12.00
Power Skate, per session
$9.00
Power Skate Pass, 10 visits
$72.00
Freestyle Sessions

Pick-Up
$12
Pre-registered (20 visits, expires 12 months from date of issue)
$188
Weekly Freestyle Pass
$204
Other Rates

Ice Skate Rental4
Per Person
$3.50
Group Discount
$3
Skate Sharpening
24 hour Service
$8
Immediate Service
$11
Ice Rink Rental
Per Hour
$318

¹ Group rates available for admission/skate rental for groups of twelve (12) or more with advance reservation.
² Discount rate available with proof of County Residency.
³ Discount rate available for ages 19-24 with a valid high school, college or vocational school I.D.
4 Item fee includes tax
5 Up to 4 goalies are free to each stick & puck and pick up hockey session