Wednesday & Saturday mornings • 10 a.m. • June 23 through August 22
Arts in the Parks is a FREE family fun alternative to Saturday & Wednesday morning cartoons & video games. It serves to entertain children, teach them the importance of protecting our natural resources, introduce them to live entertainment in an informal kid friendly atmosphere, and forge a connection between kids and parks.
For most children, Arts in the Parks is their first exposure to live entertainment, and for practically all of the young watchers, it's their first chance to join professionals on stage. So they remember and forever associate the delightful experiences with parks. For Fairfax County's younger set, ARTS IN THE PARKS has become THE THING TO DO!
Arts in the Parks is held at Burke Lake, Mason District, E.C. Lawrence and Frying Pan Farm Parks, Saturday and Wednesday mornings at 10 am June 23 through August 22.
Performance Venue
Rain Cancellations:
For last minute performance cancellations due to inclement weather, call the HOTLINE at
703-324-SHOW (7469)
one hour prior to the program start time.

Download Flyer
Click image to view more photos
Join Our E-Newsletter ‌Subscribe
Arts in the Parks is made possible through the efforts of the Fairfax County Park Authority and the Fairfax County Park Foundation, and generous contributions from the following sponsors: PNC Foundation, RZ Foundation, Whole Foods Market, Arts Herndon, and Dominion Energy.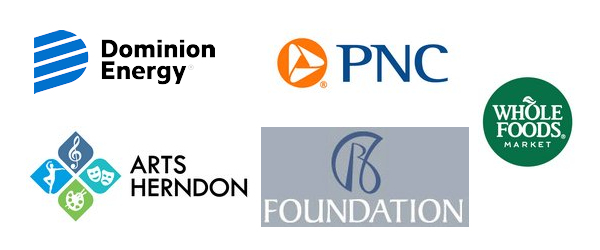 Summer Entertainment Series