Thursday evenings • 5:30 p.m. • July 5 through August 30 • Fairfax County Government Center
I am pleased to announce another exciting season of the Evenings on the Ellipse concert series this summer. On Thursday evenings from July 5th through August 30th, the backyard of the Fairfax County Government Center will be alive with fun music and good company. Employees, nearby residents and music lovers can stop by after work to relax in Wolf Trap-esque style! Once again, Fairfax County's two Wineries, Paradise Springs and Bull Run, will be providing generous tastings and sales of their premium reds and whites!

I hope to see you this summer.
Sincerely,
Sharon Bulova
Chairman, Board of Supervisors
Rain: If it rains, the Evenings on the Ellipse Concert will be moved inside to the Fairfax County Government Center Forum.

Download Flyer
Click image to view more photos
Join Our E-Newsletter ‌Subscribe
Evenings on the Ellipse is presented in partnership with the Chairman of the Board of Supervisors, the supporters of Evenings on the Ellipse, the Fairfax County Park Authority and the Fairfax County Park Foundation, and generous contributions from the following sponsors: Cox Communications, Dominion Energy, 495/95 Express Lanes, Lerner Enterprises, NOVEC, Walsh, Colluci, Lubley & Walsh PC, Virginia Commission for the Arts, and Young Won Trading.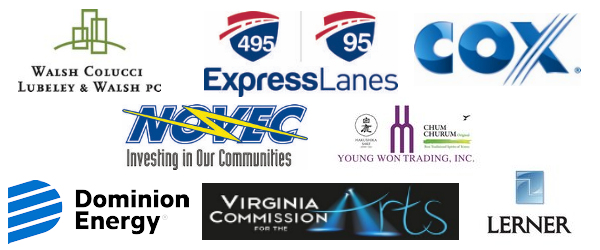 Summer Entertainment Series
12000 Government Center Parkway
Fairfax, VA, 22035