By Heather Hembrey, M.A., M.A.A.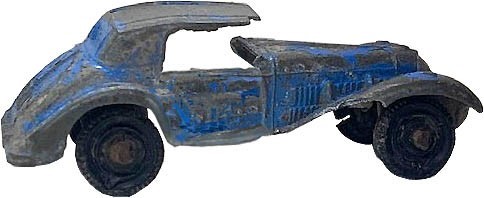 Occasionally archaeologists recover toys such as marbles, game pieces, and porcelain doll parts at sites in Fairfax County, but toy cars like this 1939 Mercedes motor car are uncommon finds. The pieces that form this small die-cast car are among the 20th-century artifacts found at the Centreville Tanyards, Block 6 in 1994. The assembled car is 2.25 inches long and its identifying stamp, "1939 MERCEDES TOOTSIE-TOY U.S.A.", is clearly visible. Dowst Manufacturing Company's TootsieToy product line included this car and many others, often sold as boxed sets. This Mercedes may have been among a toy collection that a Centreville child obtained in or after 1939. Somehow it ended up in the historical trash found in Block 6. 
Once Route 29 was paved in 1925, auto travel through Centreville increased dramatically. Tourist cabins, a dance hall, and diners served visitors while the area's economy boomed. Local farmer Irvin Payne recognized the business possibilities and in 1926 purchased land at the crossroads of Route 29 and Braddock Road. By 1930 he opened a general goods store and leased part of his property to The Texas Company, which sold its oil products under the name Texaco. By 1955 Texaco, Shell, and Sinclair service stations occupied the crossroads.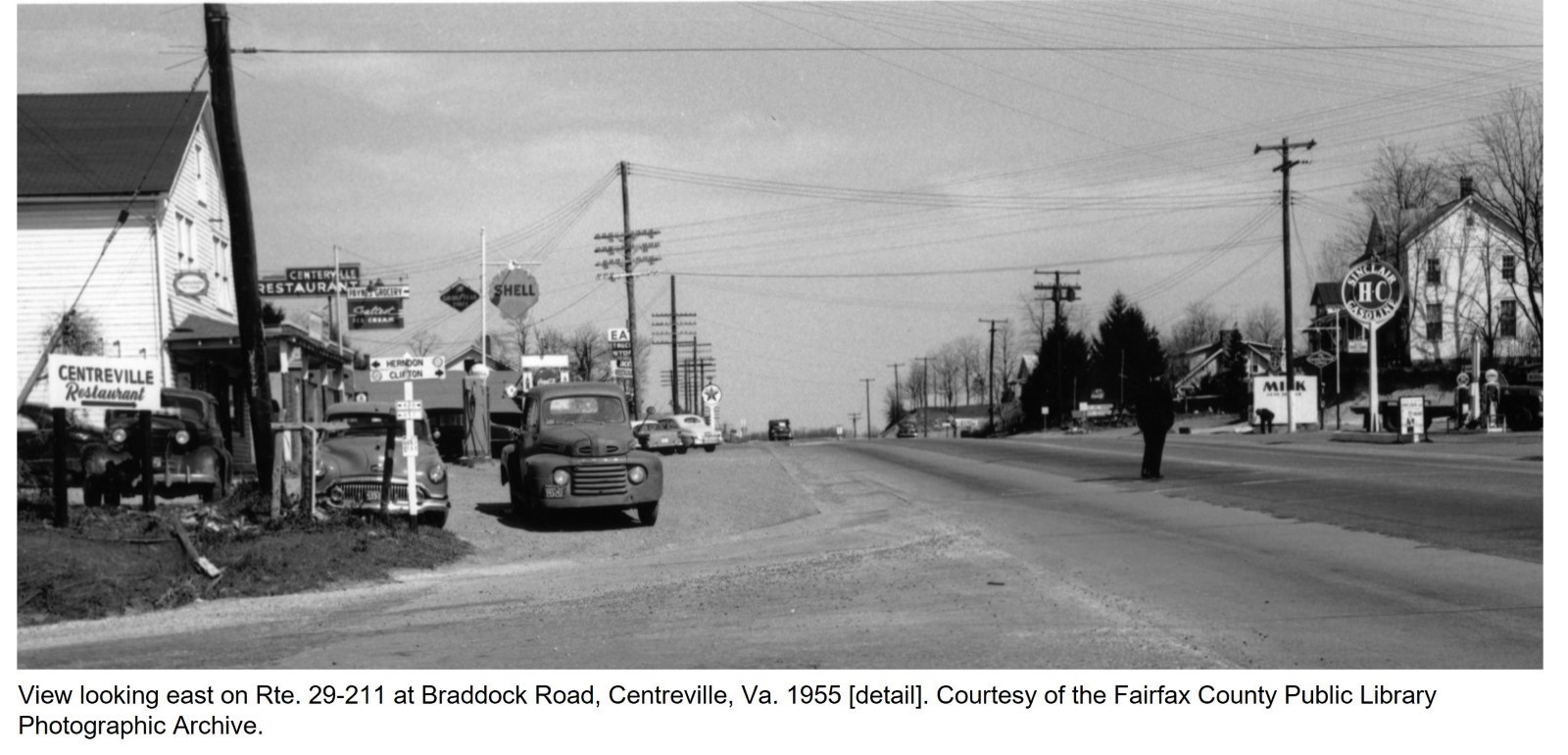 Payne's son Jimmie and his wife Bernice assumed the general store management in 1931. Payne's store offered a variety of general merchandise for the home and farm. It is likely that the Paynes sold TootsieToy motor cars. Perhaps a Payne's Store customer purchased the 1939 Mercedes as a gift for a lucky little Centreville resident. Thanks to the archaeologists who excavated Block 6, this 1939 Mercedes motor car now sheds light on how a local mid-20th-century child played.