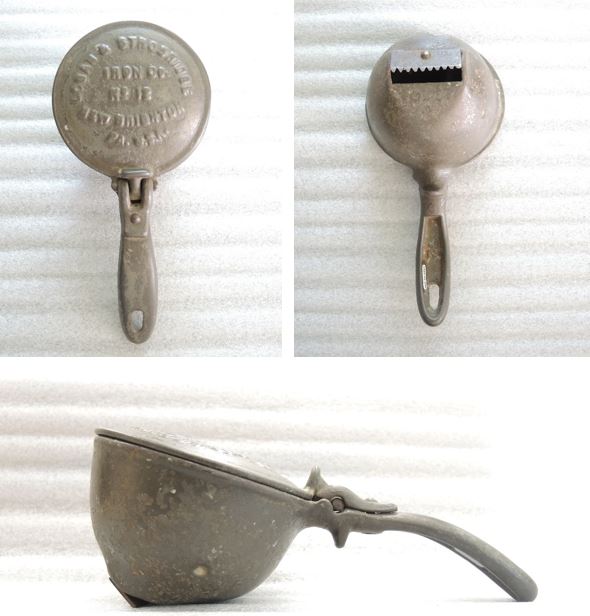 Ice has long been used in different ways to help folks cool down in the summer. People have been harvesting ice in the winter and storing it in specialized structures for use in the warmer months since at least 400 BC.
The Machens who lived at Walney, which is now part of Ellanor C. Lawrence Park, had one such structure. In a letter dated February 13, 1854, Emmeline Machen wrote extolling the virtues of her new ice house, "…what think you of the Ice house? Is it not a grand thing that we have one and have it filled? I can now, with a better conscience, ask our city friends to come visit us."
Besides the obvious benefits of food preservation and ice for drinks, this stored ice has often been used to make frozen treats, and that tradition continues today. One of the most popular of these is shave ice.
Cultures around the globe have variations of this treat, where blocks of ice are shaved and mixed with syrup and/or other sweet ingredients. Shave ice should never be confused with snow cones, however, which are coarser and crunchier, as they are made from crushed ice instead of shaved.
A popular local variant of the snow cone is the Baltimore snowball, which combines the shape of a snow cone with shaved ice instead of crushed ice. As the legend goes, ice became commercially obtainable in the 1850s after the Industrial Revolution, and ice houses from the northern states, where ice was readily available, would sell their ice to places in southern states. The ice was transported in wagons which passed through Baltimore, and children would ask for ice shavings and bring them home where their mothers would flavor them. By the 1870s, local theaters were selling snowballs as a concession.
But how was the ice shaved off the ice blocks?
An ice grater like the one pictured above would have been the perfect gadget to use. This type of scoop shaver with a lid was once a commonly found tool. This one is marked:
LOGAN & STROBRIDGE
IRON CO.
NO 12
NEW BRIGHTON
PA. U.S.A.
The Logan & Strobridge Iron Company began making iron novelties in 1874. There are at least three sizes for this type of shaver, the 10, 12, and the 14. The patent, granted on December 21, 1897, refers to it as a "self-emptying ice-shredder."
This ice grater in the Fairfax County Park Authority collections gives us insight into how our county's 19th century residents kept cool during the sweltering Virginia summers.