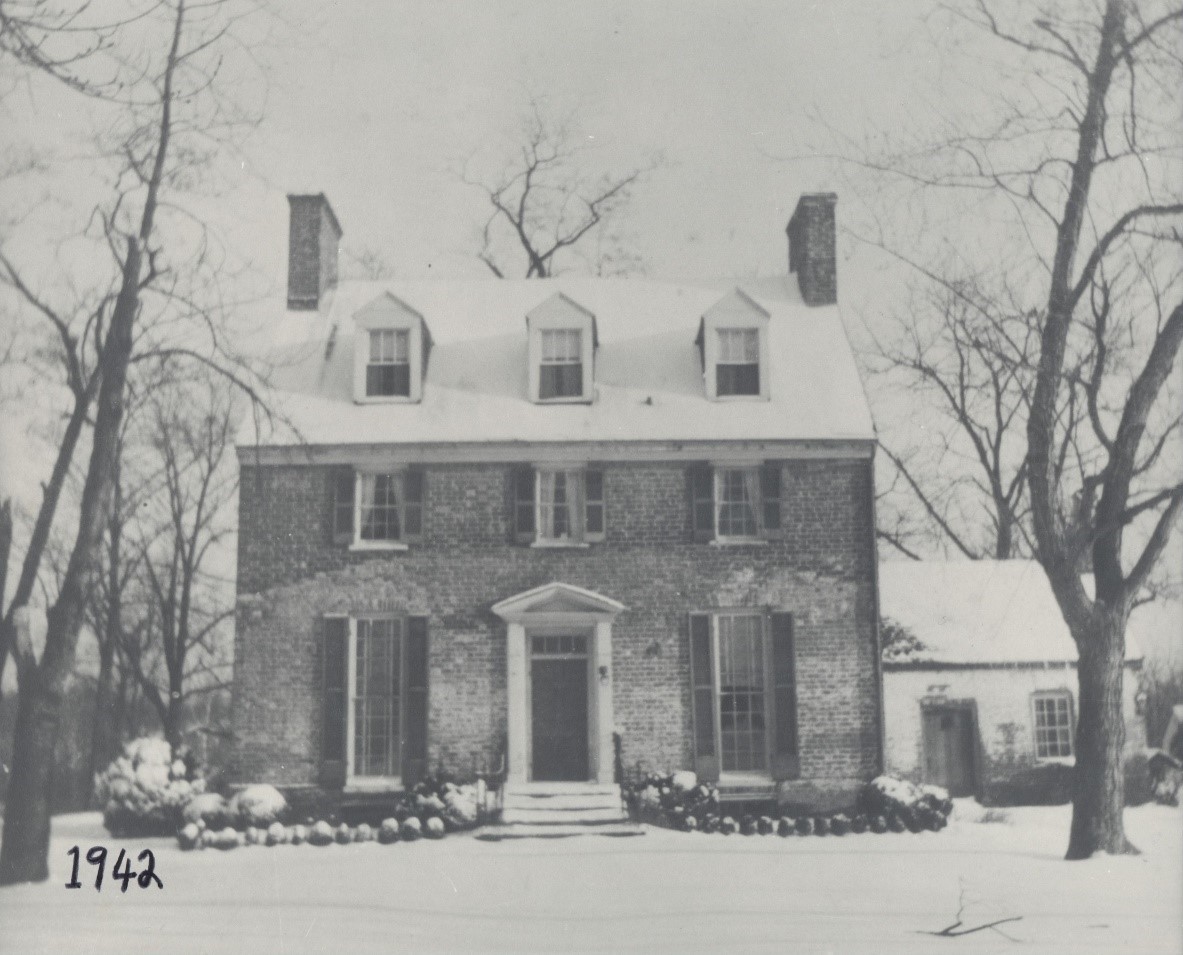 This charming photograph of the snow-covered house at Green Spring Gardens was donated to the Fairfax County Park Authority in 1976 by Russell Whitesell. He lived at Green Spring with his sister and widowed mother, Minnie, who had purchased the property in 1931. Eleven years later, Michael and Belinda Straight purchased the house, outbuildings and 32 acres for $32,500.
This photo shows how the house looked prior to the Straight's restoration of it. Shortly after purchasing Green Spring, the Straights hired architect Walter Macomber to restore the house. Macomber had worked on the restoration of Colonial Williamsburg and was considered a master of the Colonial Revival style. His work at Green Spring included removing the side kitchen and adding an enclosed sun porch and symmetrical brick wings on either side of the house. Macomber wanted interior architectural pieces to date from a time appropriate to the house, so he scoured the local area salvaging 18th century fireplaces, doors, cabinets, panels, and woodwork. He incorporated them into the Green Spring property.
Macomber turned a spring house on the property into a cottage for the Straights while restoration on the main house was underway. The Straights moved into the main house by the end of 1942. At the same time of the restoration, the Straights hired renowned landscape designer Beatrix Farrand to design the gardens. The completed restoration work of these two designers earned Green Spring a listing on the National Register of Historic Places.
The Straights and their five children lived at Green Spring until 1965. In 1970, they donated the house and 18 acres to the Fairfax County Park Authority. The county has added additional acreage to make up today's 31 acres of Green Spring Gardens.