Newly renovated in 2014 and centrally located in Clifton, Virginia, Twin Lakes Golf Course is the perfect venue for your event. The 3,300 square foot room with outdoor terrace can accommodate up to 200 guests. Variable pricing based on attendance makes the room wonderfully affordable for any occasion, including wedding receptions, graduation, holiday and birthday parties, showers and meetings. Our scenic 36-hole golf course provides the ideal backdrop for photo opportunities.
The staff will work tirelessly for you and your guests throughout the planning process and the day of the event. With your help, we can arrange the perfect affair based on your special requests and to provide you and your guests with an unforgettable, relaxing experience. We look forward to hosting a memorable experience for you and your guests. Book your tour today!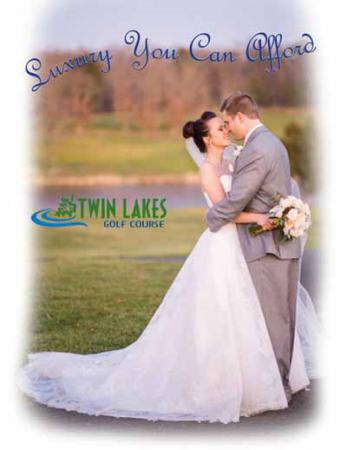 The Oaks Room provides multiple amenities to aid in making the occasion perfect. Twin Lakes' staff works hard to provide you and your guests with an unforgettable, relaxing experience.
Contact the Event Coordinator for Pricing and Menu Information 703-324-9701
FCPATwinLakesGC@fairfaxcounty.gov.
Rave Reviews
"The wedding turned out to be more magical than we could have imagined and much of the reason for that is because of your amazing service, patience and kindness."
"We could never thank you enough for being there when we needed you and for helping make our daughter's day so unique and special."
"One final thank you is due for helping make our wedding day so special and phenomenal.
Thanks for all of your unending patience and flexibility–I appreciate it more than you know!"
"I can't tell you how many compliments we received on the venue. People pulling into the parking lot were amazed and excited to see so much activity happening on the beautiful lawn and the room looked brand new and perfect."
Contact the Event Coordinator
BOLD fields are required.