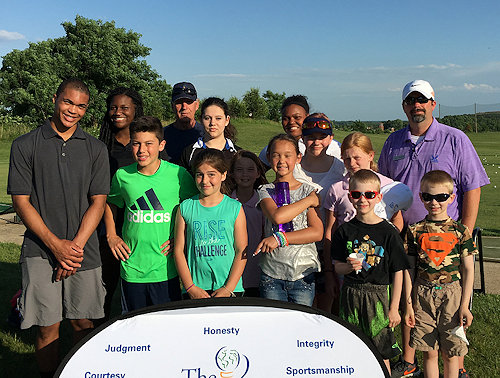 Golf Fairfax is partnering with The First Tee of Greater Washington, DC, to offer The First Tee Life Skills Experience Certifying Program, at Laurel Hill Golf Club and Oak Marr Golf Complex.

Young people ages 7-18, learn the game of golf, rules and etiquette, as well as how to manage emotions, set goals, resolve conflict and effectively communicate with others.

The program incorporates The First Tee Nine Core Values that represent the positive values connected with golf: honesty, integrity, sportsmanship, respect, confidence, responsibility, perseverance, judgment and courtesy.