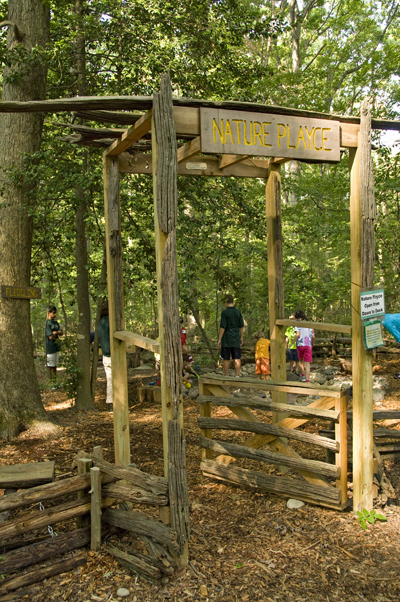 Nature Playce is a 1/3-acre, unstructured, woodland play area near the Hidden Oaks Nature Center. It is a perfect place to introduce young children, or even yourself, to the wonders of nature. It's an opportunity for kids to just go outside and play in the woods.
No reservations required
Open dawn to dusk
Free
Family friendly
Make mud pies, dig into woodchip and leaf piles, make ground forts, or just rest next to a tree and watch clouds float past. Drop into the nature center, ask about becoming an Official Nature Snooper, and receive a complimentary gift from the Friends of Hidden Oaks.
More: No Child Left Inside at Nature Playce