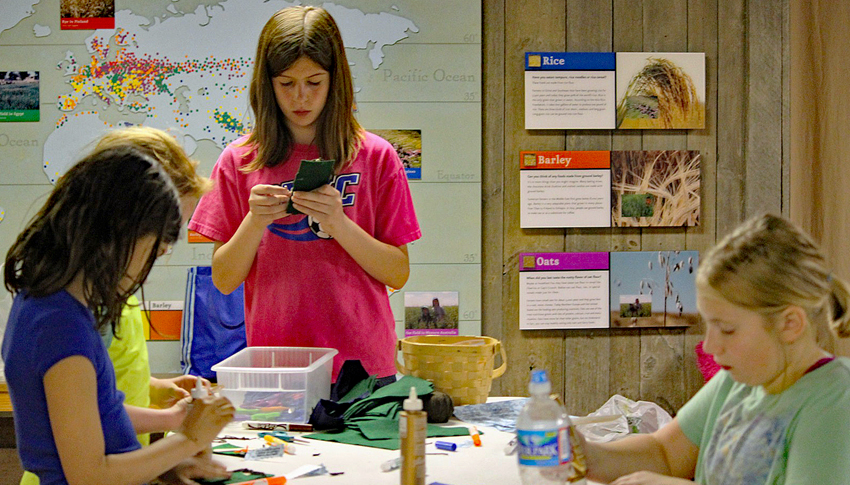 Colvin Run Mill Historic Site offers programs for Girl Scouts.
Reservations are required.
See "View Scouting Programs" under Parktakes Online below for scheduled scout programs.
Call the Colvin Run office for information or to schedule a visit. 703-759-2771
Base Price for Scout Programs
(Does not apply to merit badges)
The base price for scout programs is $3 per person for each half-hour of a program.
There may be additional fees for supplies or tours.
0.5 hours = $3 / person
1  hour  =  $6 / person
1.5 hours = $9 / person
2  hours  =  $12 / person
Merit badge fees are listed on each badge's registration page.