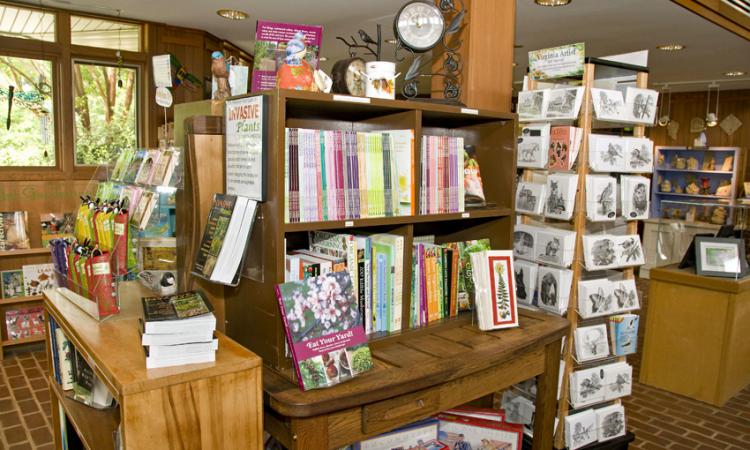 Enjoy a range of merchandise from the practical to the whimsical at Green Spring's gift shops and seasonal Garden Gate Plant Shop. 
Hours:
Monday-Saturday, 9 a.m.-4 p.m.
Sunday, noon-4 p.m.
The Gardeners' Gift Shop in the Horticulture Center offers a broad selection of horticulture and nature books, gardening tools, gloves, t-shirts, and other gardening-themed gifts. Garden-inspired fashion accessories, decorative arts, home décor, and cards also are available.
 
The Historic House shop reflects history and hospitality in its selection of specialty teas and beautiful teatime accessories. It showcases an eclectic collection of gifts and keepsakes reminiscent of times past.
 
The Garden Gate Plant Shop specializes in plants that do well in local growing conditions. It offers many plants featured in Green Spring's demonstration gardens. Shop from April until early fall.