Harry Allen Winter Lecture Series
Select Sundays, 1:30–3 p.m. in January, February and March
Green Spring hosts an annual series of lectures by authors, garden designers, scientists, landscape historians and other garden enthusiasts on the cutting edge of horticulture. After the lectures, attendees can meet the speakers and enjoy refreshments.
The 2020 lecture series has ended. Check this website in the fall of 2020 for information about the 2021 winter lectures.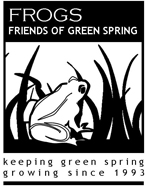 Sponsored by the Friends of Green Spring.