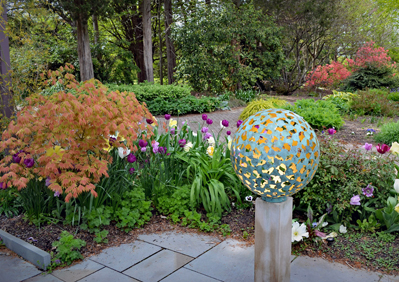 Green Spring Extension Master Gardener docents lead garden tours year-round. These knowledgeable, highly-trained guides interpret the gardens, the plant collections,  the site's mission and its historic legacy. Home gardeners can learn about top landscape plant choices and plant combinations.
General and themed garden tours are available. Register for a scheduled public tour, or arrange a private group tour tailored to your special interests or to a theme such as garden design, trees, seasons, or native plants.
Garden tour pricing: $10 per person for groups of 20 or more; $12 per person for 19 or fewer. Minimum group size is 8. 
For information or to reserve a garden tour call 703-941-7987.