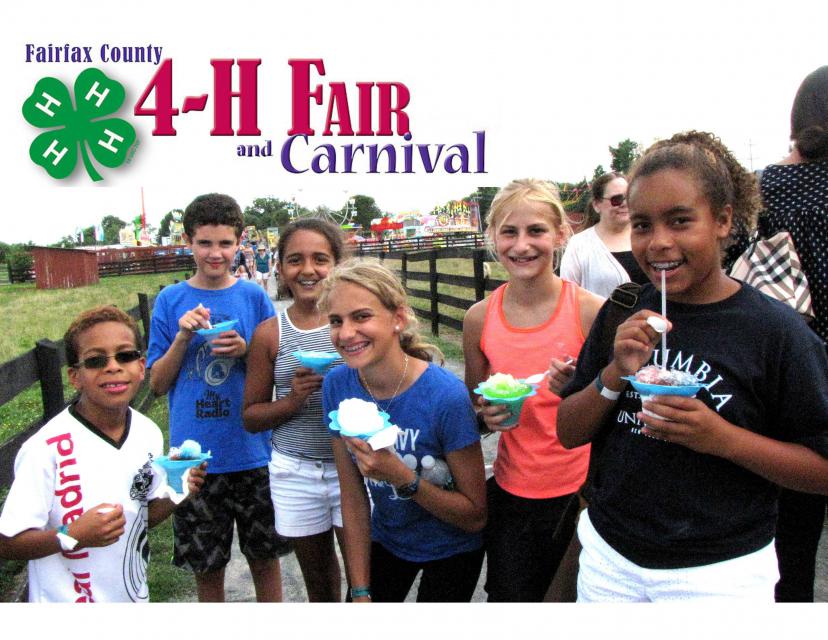 Bring the whole crew out for the 70th Annual 4-H Fair and Carnival at Frying Pan Farm Park. Come out to Herndon, VA for four days of fresh air, farm fun and good times for you, your friends, family and neighbors. Watch livestock and see 4-H exhibits, enjoy delicious fair food, enter your creation in the fair and try your hand at milking a cow or goat. Don't miss the carnival rides, games and live entertainment.
The 70th Annual 4-H Fair and Carnival is coming to Frying Pan Farm Park on August 2-5, 2018.
Sponsorship opportunities will be available through the Fairfax County Park Foundation.
2709 West Ox Road
Herndon, VA, 20171
Admission to Kidwell Farm and Frying Pan Farm Park and parking are free except for select special events.