Group Camping Reservations
Reservations are only needed for group camping of 15 or more people. Call the park at 703-323-6600 or stop by the Burke Lake Park Information Center. Ask staff to make a reservation for group camping or group day use.
2018 HOURS
Campground is open daily beginning Friday, April 13. Last night to camp is Sunday, November 11. Contact the office for Group Camping registration 703-323-6600.
FEES
Campsite Rentals...
Family camping sites are limited to no more than 7 people, and no more than 2 tents.
More than 7 people or 2 tents will require an additional camping site.
Family camp sites are offered on a first-come-first-served basis.
Fees include tax.
| Type | Mon-Thur | Weekends/Holidays** |
| --- | --- | --- |
| County and Non-County Residents | $28 | $31 |
| Senior* County Residents | $18 | $19 |
| Senior* Non-County Residents | $25 | $28 |
Rates are per night/per site.
* Senior discount applies to those age 65 or older.
** Weekend/Holiday rates apply weekends (Friday-Sunday), Memorial Day, July 4th and Labor Day. These holidays require a minimum 3-night stay.
Organized groups 15-200 people
|   | Mon-Thur | Weekend/Holidays** |
| --- | --- | --- |
| Group up to 15 campers | $105 | $115 |
| Additional per person/per night | $7 | $9 |
** Weekend/Holiday rates apply weekends (Friday-Sunday). Memorial Day, July 4th and Labor Day.These holidays require a minimum 3-night stay.
Groups are given a specific site to camp in depending on their size and needs. Please call 703-323-6600 for reservations or for specific information.
GROUP RESERVATIONS:
First night's fee is required in full as a deposit. A $25 fee will be charged for cancellations or date changes (if available) more than 2 weeks in advance. Cancellations with less than 2 weeks notice will forfeit their deposit.
Refunds or date changes will not be given for weather as long as the campground remains open.
If your group size increases we will try and accommodate your group provided there is room.
Call 703-323-6600 9 a.m. to 5 p.m. or stop by the Information Center.
CAMPING - 100 WOODED SITES:
No electric or water hook-ups.
Each site has a grill, picnic table and fire ring.
RVs up to 25 feet are permitted (no hookups). There are 4 "back-in" RV sites.
Each site provides space for at least one car.
AMENITIES:
Potable water spigots
Bathhouse with sinks
Showers
Flushing toilets
Dump station (is included in the camping fee. If you are not camping the fee is $28.)
Public phone
CAMP STORE - CAMPING SUPPLIES:
CAMP STORE - HOURS
(April 13 - November 11, 2018)
 
Open
Close
Friday
8 a.m.
8:30 p.m.
Saturday
8 a.m.
8:30 p.m.
Sunday
8 a.m.
5:30 p.m.
Monday - Thursday
10 a.m.
5:30 p.m.
PETS ARE ALLOWED:
Pets must never be left unattended.
Pets must be on a leash in accordance with Fairfax County Leash Laws.
Burke Lake Park also offers primitive wilderness camping. Camp in the back woods with no amenities, just like the good old days. The wilderness camping area of Burke Lake Park is located in the eastern part of the park bordered by the Fairfax County Parkway. Pricing is $3 per person. There is a minimum of 7 campers for reservation needed with a limit of 5 groups or 100 campers allowed in the wilderness camping area at one time. Call the Information Center at 703-323-6600 to make your reservation today.
Campground Rules and Regulations
The park's centerpiece is a 218 acre lake with a phenomenal largemouth bass population that makes it one of Virginia's most popular fishing holes. Bait and tackle sales, row boat rentals and a boat launch are also available. Visit Burke Lake Park Marina.
Applicants for use must present a "Leave No Trace" certificate of completion at the time of reservation in order to receive approval to use the Wilderness Camping Area. Each group must have at least one Leave No Trace certified member present during any use of the Wilderness Camping Area.
We sell reasonably priced firewood that you may purchase for your campfires. Please be aware that several wood boring bugs are becoming a threat to the D.C. area and require us to comply with the advisory from the U.S. Department of Agriculture, Virginia Department of Agriculture and Consumer Services, and the Fairfax County Forest Pest Branch. These agencies advise against transporting cut firewood from outside the Washington D.C. area. The Fairfax County Park Authority asks that you only bring firewood that has been cut from the local D.C. area. We also ask that you burn all of the firewood you have brought in with you, or give any wood you have left over to a camper who is still in the campground to burn.Please follow this link to learn more about the wood boring bugs and how you can help prevent an infestation, or call 703-324-5304, TTY 711.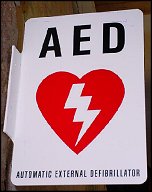 Note the following emergency AED (Automatic External Defibrillator) locations at Burke Lake Park:
Information Center
Mini-golf
Burke Lake Golf Course Club House
On the golf course - between the 4th green and the 5th tee box
Camp Ground Camp Store