Ellanor C. Lawrence Park is well suited to reinforce students' knowledge of Virginia history and natural resources.  Its 650 acres feature historic structures, evidence of past land use, and diverse natural habitats. Students can see firsthand the relationships among plants, animals and their environments and human impacts on the natural world. The Walney Visitor Center features a live animal display and exhibits about the parkland's history. 
Unless otherwise noted, field trips meet at the Walney Visitor Center, 5040 Walney Road, Chantilly, Va., 20151.

Although SOL correlations are noted in the program descriptions, most programs can be tailored to meet the needs of pre-school through sixth grades with advance notice.  Please discuss your field trip goals with a naturalist when you reserve a program date.  Note that programs fill quickly and that students may be divided into smaller groups.

Programs are available Monday through Friday mornings from September until June.  If staff is available, programs may be scheduled on select afternoons. 
Fees
Fairfax County Schools
1 hour programs - $6 each for students and chaperones
1.5 hour programs - $8 each for students and chaperones
2 hour programs - $9 each for students and chaperones

Out-of-County Schools
1 hour programs - $7 each for students and chaperones
1.5 hour programs - $9 each for students and chaperones
2 hour programs - $10 each for students and chaperones

Payment in full is due on the day of your visit.  Visa, MasterCard, or checks payable to "Fairfax County Park Authority" are accepted at Walney Visitor Center.
Pre-K and Kindergarten
Kindergarten/First Grade
First/Second Grade
Second/Third Grade
Third/Fourth Grade
Fourth, Fifth and Sixth Grade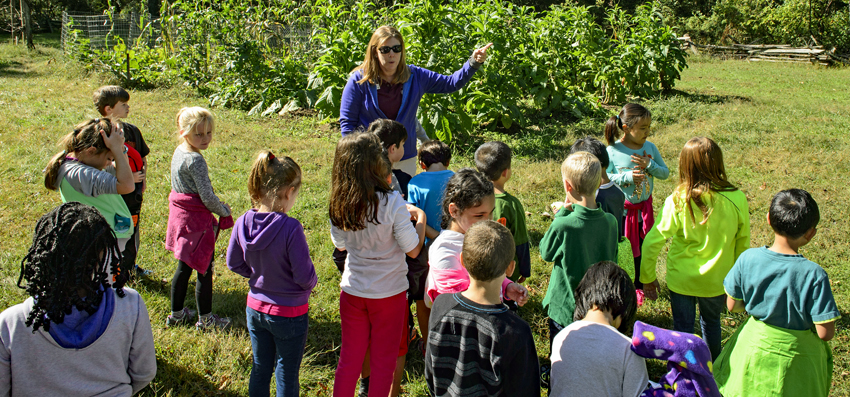 Planning Your Visit
Please keep the following in mind to make your trip a success.
Chaperone ratio at least 1:10.
There is a 15 attendee required minimum.  Programs may be scheduled for less than 15 students, but the minimum 15-person fee will be assessed.  This applies also to absentees. 
The programs are outside. Dress for the weather. Programs are conducted rain or shine.
Wear long pants and sturdy shoes appropriate for outdoor activities. No sandals.
Wear boldly printed nametags so naturalists can use names during programs.
Remind students, chaperones and staff to respect plants, animals and parkland.  Stay on marked trails, and do not pick plants or remove anything, living or otherwise, from the park.
Please be on time.  Late arrival may mean programs are shortened or canceled because of other park programming and operational needs.
After the program, with proper adult supervision, classes are welcome to visit the Walney Visitor Center, which features exhibits on park history, live animal displays, a sales area, restrooms and a water fountain. 

You can bring a picnic lunch.  Because of limited trash pickup and wildlife scavenging, please bring your own trash bags and take your trash out with you. 
If you picnic at the park, please bring hand sanitizer to minimize a long bathroom wait for hand washing.

Field trip souvenirs are available. Pencils are 20 cents each, and arrowheads are 75 cents each. Please let the naturalist know if you want souvenirs when making your reservation.

We value your input so that we can make our programs the best they can be. Please complete and return the program evaluations you'll receive after the program or send an email to Carly.Crane@fairfaxcounty.gov .