These exciting, customizable party packages are the perfect party for anyone age 4 to 12!
Ellanor C. Lawrence Park also has a Picnic Shelter, Amphitheater and Cabell's Mill available for rent.
Please call Walney Visitor Center at 703-631-0013 for information.
Reservations 
Party dates must be requested at least two weeks before your desired party date.
Payment in full is required to confirm reservation.
Payment may be made over the phone or in person with a Visa or MasterCard.
Checks made payable to "Fairfax County Park Authority" may be mailed to or dropped off at
Walney Visitor Center at Ellanor C. Lawrence Park
5040 Walney Road
Chantilly, Va., 20151.

Refunds
Full refunds may be requested up to two weeks prior to the party date, minus a $25 administrative fee. Refunds requested after this date will not be granted. Refunds will not be issued for inclement weather unless the park is closed or there are safety issues.
  
Rain dates will be arranged in advance for campfire parties.
Sweet History
History never tasted so sweet! In this program, learn what life was like in the 1850s when the Machens lived here. Hike to the 1850s-era ice pond and race back to the ice house carrying blocks of ice. End your sweet and special day at the dairy, where you'll milk a fake cow and then make your own birthday ice cream.
Ages: 4-8
Price: $225
Times: 11 a.m.-2 p.m., or 2 p.m.-5 p.m.
Included:
Two-hour pavilion rental
One-hour, historian-led program
Ice cream dessert and supplies
Colonial Crafts
The Brown family, who lived here from the 1740s until the 1820s, and others of Colonial times made many things that we buy at a store. Learn how the Browns dipped candles as you tour the bee hives at Ellanor C. Lawrence Park. The experience burns into your child's mind, and everyone takes home a candle.
Ages: 4-8
Price: $225
Times: 11 a.m.-2 p.m., or 2 p.m.-5 p.m.
Included:
Two-hour pavilion rental
One-hour, historian-led program
Materials for candlemaking
Wild Birthday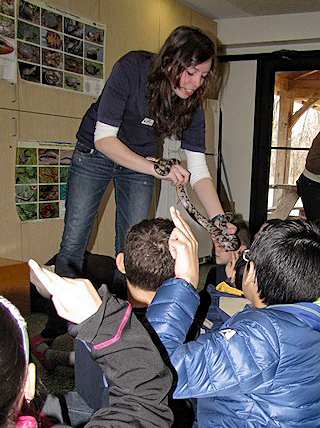 Celebrate your child's birthday at Ellanor C. Lawrence Park! Choose a popular party theme: Amphibian & Reptiles, Butterflies & Insects, or collaborate with naturalists to customize a nature/history theme of your own.
Ages: 4-12
Price: $200
Times: 11 a.m.-2 p.m., or 2 p.m.-5 p.m.
Maximum children: 20
Included:
Two-hour use of covered picnic pavilion with electricity
One-hour, indoor, naturalist-led program covering topics of your choice
Topic-themed, take-home craft
Campfire Birthday
Have an outdoor adventure for your next birthday. For this Bat or Coyote Campfire party package, you and your friends take a night hike through the park, cook hotdogs over fire, and use a bat echolocator or coyote caller to find the park's mysterious nocturnal wildlife.
Age: 8-12
Price: $225 
Time: Friday, Saturday or Sunday evenings, 5 p.m.-8 p.m. or 6 p.m.-9 p.m.
Maximum Children: 12
Included:
Two-hour use of outdoor picnic tables
One-hour, naturalist-led program around a campfire, including a hotdog cookout, trail hike, and exploration with a bat echolocator or coyote caller and related stories
Hotdogs, buns, condiments for 12 kids
Please note: This program is entirely outdoors.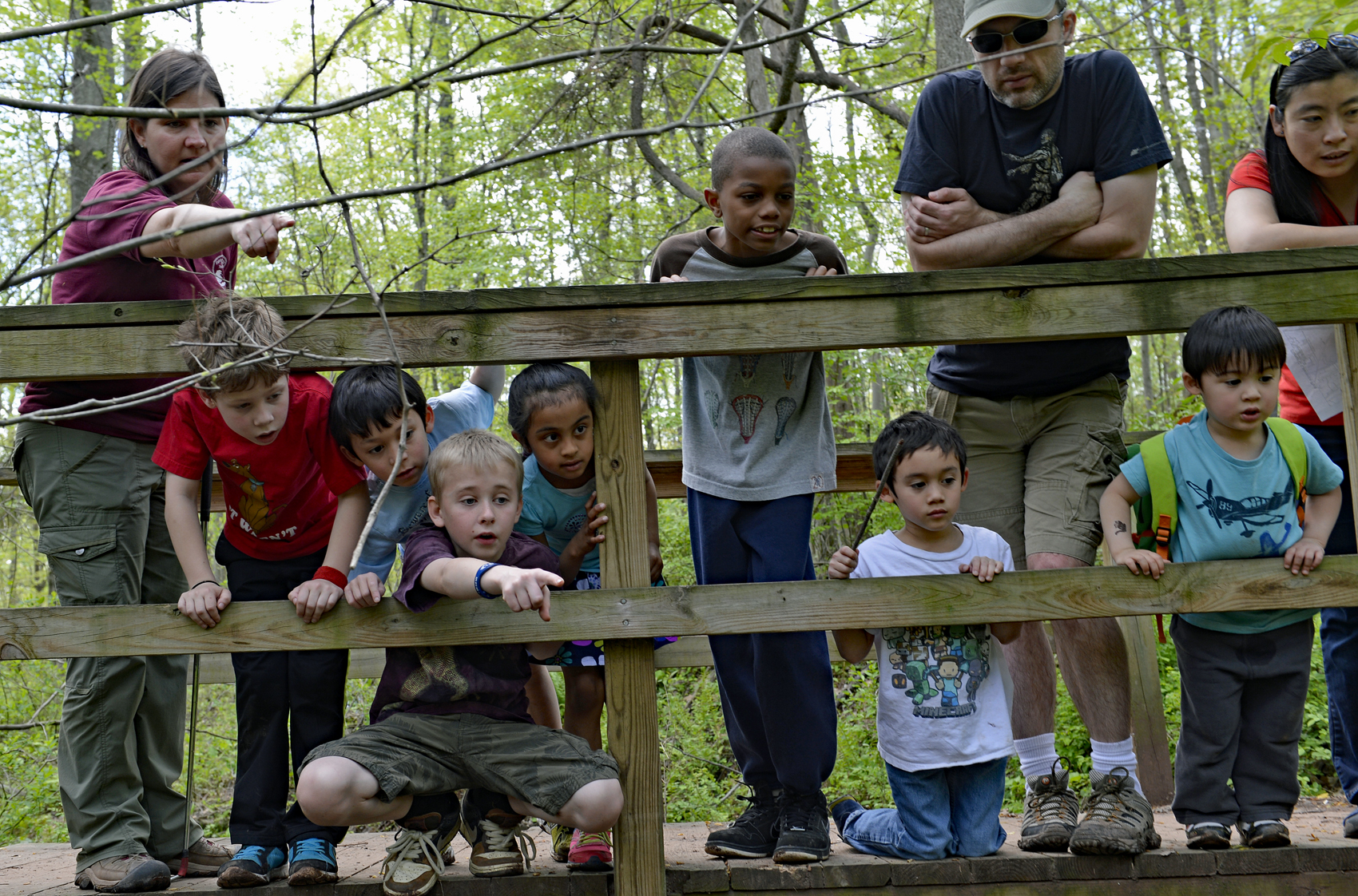 For Coyote or Bat Campfire packages only:
  Only the naturalist may start or tend the campfire.
  Party planners may bring additional food items, such as marshmallows, to roast or cook.
  Children are not allowed to light sticks, make torches or engage in other behavior deemed by park staff to be dangerous.
  Party guests should wear sturdy, close-toed shoes suitable for a trail hike and dress for the weather.
  Bring flashlights.
Rental Use
  All decorating, setup and cleanup must be completed within the scheduled party time.
  Refrigerator space is available for use by party guests.
  Indoor classroom space is for the naturalist-led program portion of parties only and may not be decorated. Exceptions for indoor use may be made at the naturalist's discretion during inclement weather.
  All decorations and signs must be removed completely at party's end, including tape, strings and ribbon.
Decorations and signs may not be stapled, tacked or nailed to park property, signs or trees. Helium balloons are discouraged.
Balloons are not permitted to be released.
  There is no vehicular access to party locations. Supplies and gifts must be transported from the parking lot at Walney Visitor Center.
  Grills and barbecues, DJs, moon bounces, petting zoos, pony rides and amplified sound/music are prohibited.
  Carry out your trash when you leave. There are no dumpsters at Walney Visitor Center.
  Neither Walney Visitor Center's covered picnic area nor fire rings are available for separate rental.
  All Fairfax County Park Authority rules and regulations apply.